Join the Health Summit – Sat, Nov 18, 2023
Ready to Join us at the Summit?
RSVP now to this year's event to guarantee your spot!
Chronic illness continues to have a devastating impact on the US and is now accepted as normal in our society. It's time to take charge of your health! Elevate your understanding of how nutritional, integrative, and regenerative health is the future of medicine by joining us at the Montgomery Heart and Wellness Health Summit 2023. The event will take place at United Way of Greater Houston (50 Waugh Dr.) in Houston, Texas.
This exciting event will include internationally renowned experts in health you won't want to miss. Join Dr. Baxter Montgomery; Joel Fuhrman, M.D.; Brenda Davis, RD; and Yoshi Rahm, D.O. as they discuss lifestyle, nutrition, integrative and regenerative health.
Plus, don't miss your chance to see a live demonstration of intravenous ozone therapy, listen to a clinical case round presentation on how the MHW team utilizes its integrative approach, be a part of Q&A sessions, and visit with our experts and MHW staff. You'll walk away with a wealth of knowledge and valuable insights on the future of medicine and how you can start to take control of your own health today.
Included with your ticket is a delicious plant-based lunch to power up mid-day as you mingle with other attendees. RSVP now and read on to find out more about the delicious food we will have for attendees!
Tickets are $25 for early bird registration (RSVP by September 30th) and $35 for standard registration—get your tickets now for you and your friends or loved ones.
Event Details
Date: November 18, 2023
Time: 8:00 am to 5:00 pm Central Time
Place: United Way of Greater Houston/ 50 Waugh Dr, Houston, TX 77007
The Included Lunch
Our savory tahini wrap is made with our delicious made-from-scratch coconut-based wrap filled with our organic garden-fresh bell pepper, sun-dried tomatoes, and spinach.
A garden-fresh salad made with our farm-to-table organically, sustainably and regionally grown vegetables.
A 15 oz. freshly made lemonade as the beverage.
Our savory made-from-scratch creamy dill dressing on the side for the salad and the wrap.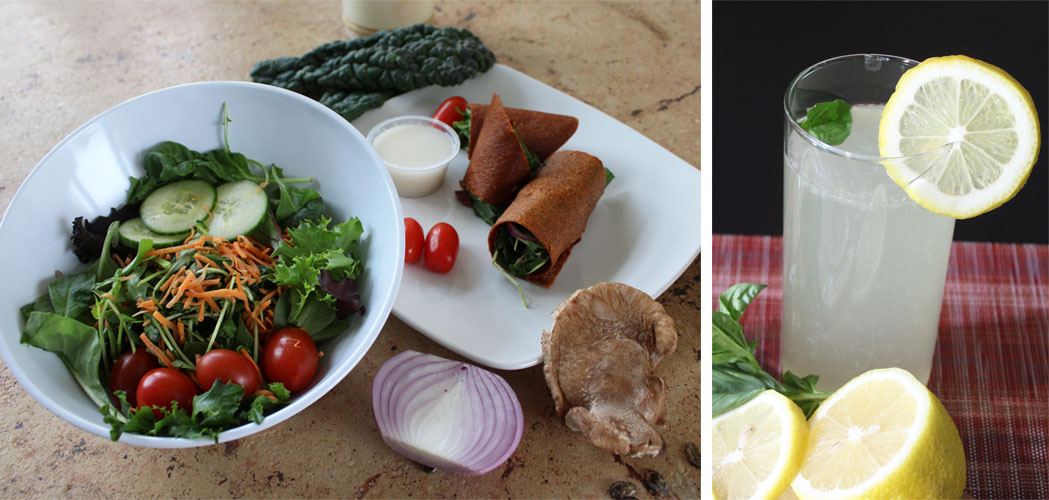 Agenda Overview
8:00 am – Registration Opens
8:40 am – Opening Remarks
9:00–9:45 am – Brenda Davis Presentation
10:00–10:45 am – Yoshi Rahm Presentation
11:00–11:45 am – Joel Fuhrman Presentation
Noon – Lunch
1:20–1:50 pm – Clinical Workshop One: Extracorporeal Blood Oxygenation and Ozonation (EBOO)
2:00–2:50 – Clinical Workshop Two: Clinical Rounds at Montgomery Heart™
3:20–4:10 pm – Clinical Workshop Three: What Can I Eat to Be Healthy?